Olympic Games 2012 London
30th Olympiad
ENGLAND
Sports: 32
Events: 302
National Teams: 205
Participants: 10,519
Participation Medal
GENERAL DATA OLYMPIC PARTICIPATION MEDAL 2012
Material:
Cupro-nickel
Weight:
28 gr
Diameter:
38,6 mm
Design by:
Nikesh Patel
Metal content:
Cupro-nickel
Mint:
Royal Mint, UK
Quantity::
35,000 pcs
Participants:
about 11,000
Case:
Black cardboard holder 
Obverse:
London 2012 logo. 
Reverse:
The Olympic rings with text: The Games of the XXX Olympiad London 2012 .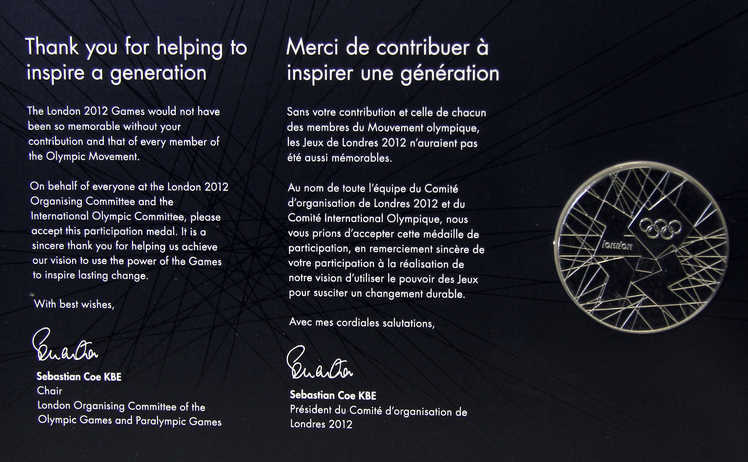 The cardboard holder with the London 2012 Participations medal.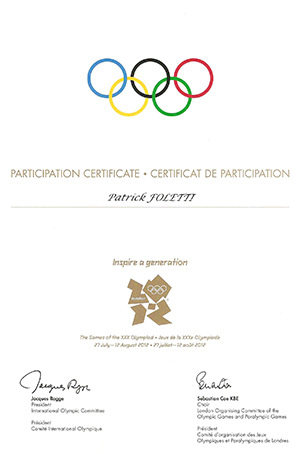 Participation Diploma 2012 London